Welcome to the Severn Foundation School
The Foundation School will use this website to keep potential and current foundation doctors up to date about recruitment, training, courses/events and other important information.
Please check the site on a regular basis to make sure you are fully up-to-date.
About the School
Our aim at the Severn Foundation School is to offer a wide range of training opportunities in acute trusts, mental health trusts and primary care. We want our foundation doctors to feel part of a larger training environment and have developed a regional teaching programme for the Foundation Year 2 doctors, giving them an opportunity to receive excellent education and also network with their peers.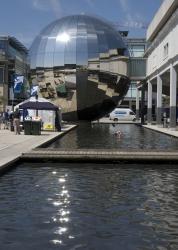 The ethos of the school is to involve the foundation doctors, and we welcome feedback to help us to develop and share best practice. We are aware that making appropriate career decisions is an important part of foundation training, and the deanery is building strong careers support. We are lucky to be in a fantastic location - with lovely countryside and cultural cities - which is the icing on the cake that others will find hard to match.
Getting Started
If you are new to the foundation programme, or to Severn, you will find information about the Severn Foundation School Trusts and hospitals plus information about the geographical area covered by Severn PGME.
In a hurry? Try the Site Map or Frequently Asked Questions.
Confused by all the jargon? Use the Glossary.
Foundation School Contacts
Who's Who in the Foundation Programme
Foundation School Committee
Trusts
The Area